Quick View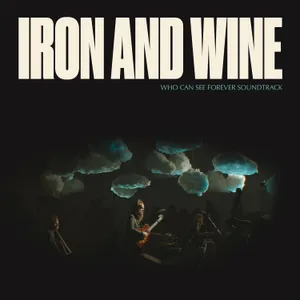 Limited edition on glacial blue vinyl. Iron & Wine's Who Can See Forever is an accompanying live record to the film of the same name. Captured at Haw River Ballroom in Saxapahaw, North Carolina, the soundtrack features nineteen songs from the twenty plus year career of singer-songwriter Sam Beam. Having found inventive ways to re-invent his catalog live over the years, Who Can See Forever offers new and fresh versions of Iron & Wine songs including "The Trapeze Swinger", "Boy With a Coin" and "Naked As We Came." The film - initially intended as a live concert film - evolved into a visual portrait capturing Beam during a creative outburst that earned him four Grammy nominations in four years. Like his music, the film touches on universally personal themes as Beam juggles being an artist, husband and father. Taken as one, the soundtrack and film are a fascinating first-time glimpse behind-the-scenes of Iron & Wine.
Quick View
At this point, it is almost impossible to say what makes for a classic Animal Collective album; the standard fluctuates with the weather, your temperament, whatever chemicals may or may not waft through your mind. But from start to finish, first listen to last, Isn't It Now? absolutely lands as a classic, its mix of playfulness and earnestness, glittery pop and tessellated textures seeming to synthesize and update all that has ever made and still makes this band so compelling. It is experienced and wise, energized and young, the work of four people committed to finding the frontier of a beginner's mind, together. Recorded, mixed and co-produced by Russell Elevado (D'Angelo, The Roots, Kamasi Washington).
Quick View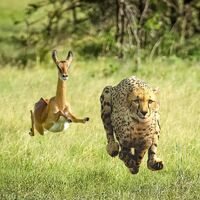 Quick View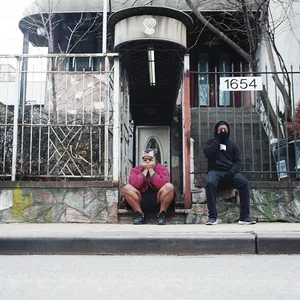 Double purple colored vinyl LP pressing. 2023 release. Armand Hammer, the New York based hip-hop duo consisting of ELUCID and billy woods, return with We Buy Diabetic Test Strips, their first album in two years and first for Fat Possum. In the 2 years since the Alchemist produced Haram, ELUCID and billy woods have both released critically acclaimed solo albums. Back with their biggest record yet, We Buy Diabetic Test Strips features production from JPEGMAFIA, EL-P, Kenny Segal, Black Noi$e, Preservation, DJ Haram, Child Actor, Sebb Bash, August Fanon, and more, and will be released in full September 29th. Available to preorder now (while supplies last).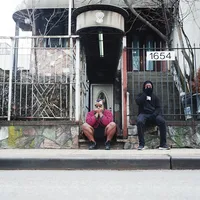 Quick View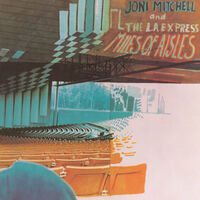 Quick View
Re-mastered in 2009 by Steve Albini and Bob Weston. Vinyl packaged in deluxe gatefold album jacket with 12" x 24" double sided color insert including never before seen photos & extensive liner notes by the band & by journalists who were there. Vinyl also includes a digital download coupon for the LP, plus 5 bonus tracks not included on the LP itself. HQ-120 virgin vinyl pressing made at RTI. CD in deluxe Digipak with 14" x 20" double sided color folder including never before seen photos & extensive liner notes by the band & by journalists who were there. CD also includes 4 bonus tracks.
Quick View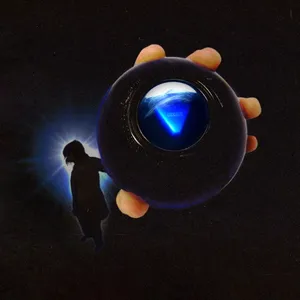 Djo – the critically acclaimed brainchild of multi-talented musician/actor Joe Keery – makes its long awaited return with the game-changing new album, DECIDE. A spellbinding collage of snaky pop hooks, neon melodies, and deeply personal singer-songwriter lyricism, the album melds high-tech songcraft with quick wit, irrepressible spirit, and an impressive breadth of vision that showcases glowing synths and big beats over the trippy guitars that defined 2019's acclaimed debut, TWENTY TWENTY. Blissed-out bops like "Change" see Keery delving deep into a broad spectrum of eclectic influences, deconstructing hyperpop, euphoric psychedelia, spiky new wave, and symphonic 70's rock into something utterly unique via dauntless melodies and technical innovation.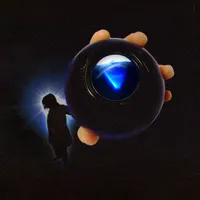 Quick View
Green Day's third studio album Dookie was released in February 1994, and has since sold over 15 million copies worldwide, including 10 million in the US (RIAA Diamond certified). The album is an iconic punk-rock-pop masterpiece and one of the most influential and defining albums of the 1990's. It spawned five hit singles that are still hugely popular songs: "Longview", "Basket Case", "Welcome to Paradise", "When I Come Around", and "She".
Quick View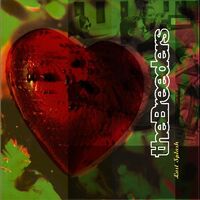 A defining album of the 90s, Last Splash by The Breeders turns 30 this year. To celebrate, the band have returned to the original tapes to give it its first-ever remaster, and by doing so have also unearthed two lost tracks that will delight fans. 
  
Recorded by the 'classic' Breeders line-up of Kim Deal, Kelley Deal, Josephine Wiggs and Jim Macpherson and featuring singles 'Cannonball' and 'Divine Hammer', Last Splash was "an alt-rock classic" (Pitchfork's Top 100 Records of 1990s) on release; a fast seller too, quickly attaining Platinum status in the US. 
 
Despite having had the boxset treatment on its 20th birthday, the album was still left to be remastered so 10 years on, the original ˝" tapes were taken out of the archives and have been lovingly worked on by Kim Deal, Benjamin Mumphrey and Miles Showell (Abbey Road). 
 
Never sounding so good, the album for its 30th anniversary, it's getting the ultimate vinyl pressing. Entitled Last Splash (the 30th Anniversary Original Analog Edition), this new version has been cut at half speed at Abbey Road by Miles Showell, now spanning two LPs and running at 45rpm. 
 
This edition contains an exclusive, one-sided etched 12" which features two previously unreleased tracks – 'Go Man Go' and 'Divine Mascis' ('Go Man Go' is a track that Kim co-wrote with Black Francis while 'Divine Mascis' is a different version of 'Divine Hammer' with Dinosaur Jr.'s J Mascis on lead vocals). Both tracks originate from the original sessions and were left forgotten until the sessions were exhumed to create this new master. 
 
The attention to detail continues to the album's art, which equally celebrates Vaughan Oliver's iconic sleeve. With Vaughan sadly no longer with us, his long-time design partner Chris Bigg has gloriously reimagined the album's sleeve for this new version.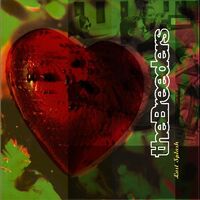 Quick View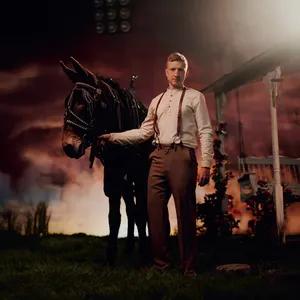 Rustin' in the Rain is the eagerly anticipated new album from singer-songwriter Tyler Childers. This collection of new songs is Childers' sixth studio album, and the follow up to his critically acclaimed release Can I Take My Hounds to Heaven?. 

Rustin' in the Rain is produced by Childers alongside his longtime band The Food Stamps, and the album features the heartfelt single "In Your Love," which Tyler first teased to fans earlier in 2023 during his Bonnaroo Music Festival performance.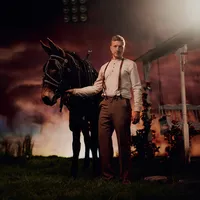 Quick View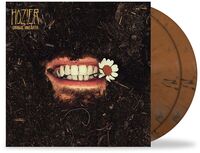 Unreal Unearth is the highly anticipated new album from Grammy nominated Irish singer-songwriter, Hozier. This 16 track collection has production credits for Hozier, as well as Jeff "Gitty" Gitelman, Jennifer Decilveo, and Bekon. Hozier burst onto the global music scene in 2013 with his hit single "Take Me To Church," now RIAA certified DIAMOND, with over 13 million in combined sales and streaming volume. Hozier, his self titled debut album from 2014 is RIAA certified 3x PLATINUM, and the 2019 follow up album Wasteland Baby! Is RIAA certified GOLD. Hozier has toured globally, and played numerous festivals including Coachella, Glastonbury, Bannaroo, ACL, and more. Light umber color vinyl, 2lp, gatefold, 12"x 12" two sided poster insert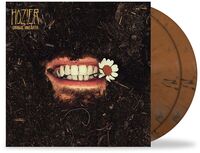 Quick View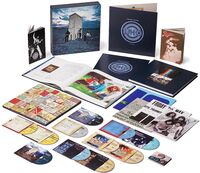 Super Deluxe Edition contains 10 CDs (all remastered from original tapes) and a Blu-ray Audio disc with new Atmos & 5.1 surround mixes of the original album and 14 bonus tracks. 155 total tracks with 89 tracks previously unreleased and another 57 tracks with a fresh remix. Included are demos, singles, studio sessions, and 2 complete concerts. Plus, a 100-page hardback book with new liner notes and imagery, a 170-page Life House graphic novel, 2 gig posters, 2 concert programs, 4 buttons and a band photo with printed autographs.

The Remastered albums are available in the following formats: Limited Edition Super Deluxe 10CD/Blu-ray, Deluxe 2CD, CD, LP, Limited Edition Deluxe 4LP, Indie Exclusive Limited Edition Coke Bottle Clear LP, Half Speed LP
Quick View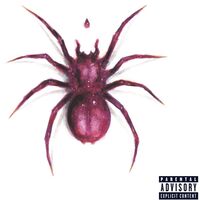 Doja Cat's fourth studio album Scarlet introduces a new era for the Grammy award-winning global superstar that represents a rebirth in her career sonically and creatively.Scarlet shows the artist's versatility as a rapper, with this album being completely written by Doja Cat throughout. This 15 track collection includes the worldwide hit "Paint The Town Red."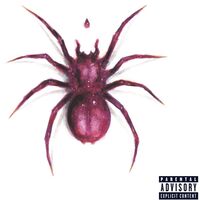 ---